Royal Bengal Tiger, the biggest among wild cats is still alive today. It is the national animal to both India and Bangladesh. This large animal species has symbolic value, widespread popular appeal and historical significance. They are often used by wildlife activists for achieving environmental goals.
Today, it is battling the challenge of extinction from the poachers. So are the Bengalis, who are facing the challenge of losing their past glory of maritime trade, intellectualism and global connection to infringers from other communities.
Successful Bengalis are ideally compared with Royal Bengal Tigers. A race which is culturally rich, intellectually advanced and globally connected have always contributed significantly to the development of Indian subcontinent. In this blog post, let us highlight a few of those who dared to think differently, helped the nation to prosper and connected the Bengali community to different countries across the globe.
Here is an example:
United Kingdom:
Prince Dwarka Nath Tagore
The elitist native according to the ruling Britons reached London in 1842. He was received by the British Prime Minister Robert Peel, President of ​the board of control Lord Fitzgerald, Prince Albert, the Duchess of Kent and Her Highness Queen Victoria. He spent June 23 with the Queen, reviewing troops. He was invited for a dinner with the Queen on July 8. In her diary the Queen noted the following- 'The Brahmin speaks English remarkably well and is a very intelligent, interesting man' (Queen Victoria's Journal, July 8, 1842).
On 9 January 1842, he boarded his own steamer, India, for Suez. For company, there were only a few like his physician Dr MacGowan, his nephew Chandra Mohan Chatterjee, his PA Paramananda Moitra, three servants, and a ​khansamah or cook.
On October 15, the same year, Dwarkanath left England for Paris, where he was received by the French king Louis-Philippe at St Cloud on October 28.
Grandfather of Bengal's greatest cultural icon, Gurudev Rabindra Nath Tagore, Dwarka Nath received the title Prince from his contemporaries. The first entrepreneur of India. It is because he had been to Britain where he was initially described as a prince by the people in his close contacts. His lifestyle in erstwhile Calcutta, now Kolkata was marked by princely grandeur and influence.
Dwarkanath made his early fortune from his tenure as an administrative officer aka sheristeder of the salt agency of the 24 Parganas in 1822. Proving his mettle as an efficient officer of the government, he was appointed ​diwan​, under the Board of Customs, Salt and Opium. For twelve years he served as a ​diwan​. Simultaneously, he joined the credit market as a moneylender to salt manufacturers and others. Many of his colleagues and contemporaries had criticised this act because they firmly believed that it was an immoral practice of a sheer bribe in disguise.
Apart from moneylending, he had investments in export trade with a famous farm, Mackintosh & Company. He had shares in Union Bank when it was established in 1829. His zamindari control was pursued alongside his service with the Company's commercial department.
In 1835 the government felicitated Dwarkanath with the post of Justice of the Peace, an honorary position exclusively conceptualized for Indians. By 1840 he stood at the peak of his entrepreneurial life. He had shares in shipping, export trade, insurance, banking, coal mine, indigo, urban real estates and in zamindari estates. He had employed several European managers to look after his business operations, something unthinkable in those days.
His European and native friends encouraged him to visit Britain as his friend and great social reformer Raja Ram Mohan Roy did.
In a true sense, Dwarkanath was the product of the depression of 1830-33. But his greatest contribution lies in collaborating with the Europeans for trade and commerce. Never before a Bengali had received so many accolades and unanimous recognition from them as an equal partner. Dwarkanath had not only broken that tradition but also became an equal 'partner in empire' by his own right.
Doesn't it sound like a myth when we hear that Bengali entrepreneurs lack business acumen?
Raja Rammohan Roy
As the envoy of the Mughal Empire, he was there to represent Emperor Akbar Shah II, who had grievances against the East India Company on the inadequacy of the pension granted to him before the British Parliament. He had travelled to the UK in 1830. It was to ensure that Lord William Bentinck's law prohibiting the practice of SATI wasn't overturned.
It wouldn't be wrong to say that Raja Rammohan Roy is the first feminist of India. Reason being, that no one before He could even think that women could have rights. It also wouldn't be an overstatement that he is the father of modern India and its renaissance. He was brought up in a society clad in evils and sins in the name of religious practices, ​SATI​ being one of them.
He read Persian and Arabic apart from Sanskrit to understand God better. He was well versed in the Upanishads, Vedas and the Quran, eventually translating them to English for the west. Despite belonging to an affluent and well to do family of Bengal, he dared to found the Brahmo Samaj in 1828 and continued to challenge the orthodoxy of the Hindu customs that created divisions in the society. That is why he is considered to be the first complete social reformer that this nation ever produced. The Brahmo Samaj had nothing to do with religion but a lot to do with intellect.
He fought tooth and nail to fight the cursed ritual of ​SATI, a tradition where widows were burnt alive on the pyre of their dead husbands. Relentlessly, he continued to attack the age-old social taboos that were unchallenged till then. He was reprimanded by the moral guardians of the society for seeking help from the British authorities to change the religious dogmas. Nothing could deter him from achieving what he wanted for the women of this country.
Apart from abolishing SATI, he was vocal about the abolition of polygamy and wanted women to get a formal education and be eligible to inherit ancestral properties. He wasn't only a social reformer but had immensely contributed to the field of education. He established The Hindu College (Now Presidency College), City College, Vedanta College and the English medium schools in Calcutta. Being a pioneer of journalism in India, he had strongly advocated for the freedom of the press.
Our nation should remain indebted to HIM forever as equality was a concept alien in the 18th century. We are still fighting for the same, but HE has shown us the way.
Kadambini Ganguly
How can a tigress be left far behind?
One of the first female graduates that the country and the entire British Empire have produced, Kadambini Ganguly went on to become one of the first female physicians trained in western medicine in the whole of South Asia
She had left for the United Kingdom in 1892 and acquired more experience in her domain and was certified from Edinburgh, Glasgow, and Dublin. After her return to India, she worked for a brief period with Lady Dufferin Hospital and started her private practice later.
She also served in the capacity of the President of Transvaal Indian Association which was established after Mahatma Gandhi was jailed in South Africa. Dr Ganguly worked incessantly for the Indian citizens residing there.
She was outspoken enough to express her dissatisfaction over the discriminatory policies of Calcutta Medical College authorities. Before she raised this issue during the medical conference of 1915, no female students were allowed admission in the revered institution. She breathed her last on 7th October 1923, barely fifteen minutes after attending a medical call.
She will be remembered mostly for her unorthodox approach as a woman exercising and advocating for so much freedom for the women. Our society never realized that a woman can be a medical practitioner and she relentlessly challenged the conventional societal norms prevalent those days.
She was never deterred by the obstacles she faced. On the contrary, she was focussed and believed in her goals.
Myanmar:
Sarat Chandra Chattopadhyay
He had spent a considerable amount of his creative time in Burma from 1904 to 1916 and was briefly employed as a British government clerk. He was broke while he entered Rangoon.
His uncle Aghor Nath Chattopadhyay was an eminent lawyer in Rangoon who wanted him to pursue law but Sarat couldn't even learn Burmese and failed in the linguistic tests only. But he mingled easily with the lowest common denominators of the society so effortlessly that it reflected on his writings. He was conferred with the title "​Rangoon Ratna​" i.e Jewel of Rangoon from poet Nabin Chandra Sen.
Do you know that Sarat Chandra Chattopadhyay was quarantined too? Sounds surprising!
Well, the most popular Bengali literary figure in terms of translation, adaptation and plagiarism did have to go through a quarantine period before he could land in Rangoon, the capital city of Burma presently Myanmar.
Born on 16th September 1876, his first novel Bardidi was published in 1907. He is a novelist whose works have inspired many filmmakers to produce films based on his story. Devdas has been made multiple times in many languages by directors of different eras. Apart from that, he was conferred with the title "​Amar Katha Shilpi​" in Bengali. It means immortal folklore artist. Hardly there is any Indian language in which his writings have not been translated.
His popularity has not ceded till date and is expected to remain the same even for centuries as he wrote about the plights of the commoners. Any person from the different strata of the society can relate with his works and that is the root cause of his fame. His other notable works besides Devdas include ​Bindur Chhele​, Ramer Sumati​,​ Parineeta​, ​Mahesh,​ ​Palli Samaj and Charitraheen ​etc.
He had shared a bit about his experiences in Burma in his autobiographical work Srikanta​. Initially, his family members had no clue regarding his whereabouts once he left for Burma. The reason why he had to be quarantined was because of the sudden epidemic in the form of plague across Rangoon and its adjoining areas. With his limited capacity, he came to the rescue of different helpless people during his stay in the country.
After returning to India, he privately practised as a homoeopath.
He was truly a man of many parts and it is imminent in his writings. Thankfully his vagabond youth helped the readers to get an insight into the lives of others.
Japan:
Rashbehari Bose
We all have heard about Subhas Chandra Bose and his Japan connection. He will be mentioned in this write-up too. But the man who inspired Bose to connect with Japan was Rashbehari Bose, a revolutionary who fled to Japan in 1915.
Averting his arrest in the hands of British he came to Japan and gave Tokyo Nakamuraya's Indian curry which has annually reported 6 billion servings even today. During his hiding there in Japan, he contributed to Tokyo's culinary cuisine with the Indian curry which continues to be a household name even today.
Born on 25th May 1886 in East Burdwan, his ambition was to join the British Indian army. Unfortunately, he got rejected. He ended up becoming a government clerk. He was one of the brains behind the Ghadar mutiny. He planned the bomb attack on Viceroy Lord Hardinge in Delhi when the capital was transferred from Calcutta and the northern city was ready to welcome the viceroy. Hardinge escaped with injuries. Returning to his old job with the Forest Research Institute he organized an honorary reception for the Viceroy too.
Once there were whispers about Bose's alleged involvement in the attack, it led to a three-year cat and mouse chase across North India. He was carrying a price of Rupees 1 lakh for his capture, undoubtedly a huge amount a century ago. He travelled in a train, seated opposite to the police commissioner undetected. Such was his accuracy in changing his getups and looks that he was considered to be the inspiration behind Sarat Chandra's cult novel Pather Dabi.
He took full advantage of the hostilities between Japan and Britain. Once the British government got to know his whereabouts, they wanted him to be extradited. The affluent Soma family of Tokyo gave him a shelter in the basement of their Nakamuraya bakery where he worked in the kitchen with the other chefs and created a curry which continues to be a rage in Japan even today.
He was granted the citizenship of Japan after he married Soma's daughter. He breathed his last in 1945 at the age of 58. He had sown the seeds of INA (Indian National Army) in Japan and nurtured it.
The Indian Independence League was established by him in 1942 to create an army which would free the country from the British. Once the reins of the League was handed over to Subhas Chandra Bose, it was named INA or Azad Hind Fauj.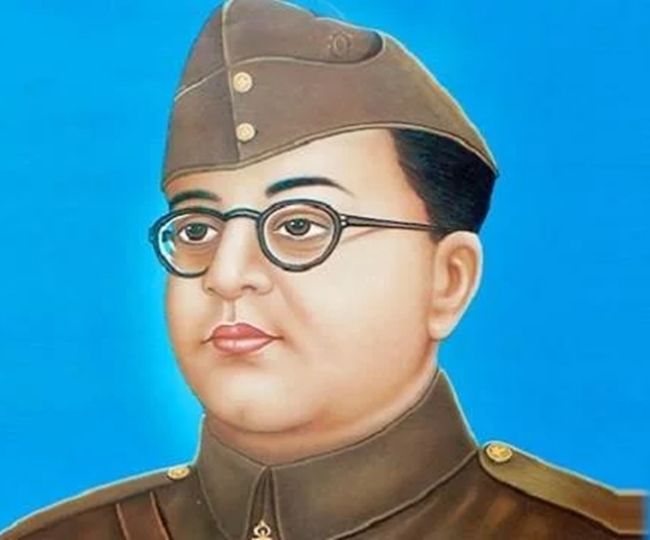 Subhas Chandra Bose
After his two year stay in Germany, Netaji, as he was fondly addressed, decided to leave for Japan towards the end of 1942. It was an apt situation as he felt that he could milk the situation for the benefit of the nation as Imperial Japan had conquered Burma (now Myanmar).
In their POW (Prisoners of War) camps a large number of Indian soldiers were held captive as the power cut through British colonies of South-East Asia. They seemed to be primary constituents of the army Bose had been yearning for. His visit to Japan seemed to be fruitful at last.
He left his Calcutta home on 16th January 1941, From his 38/2 Elgin Road house he quietly slipped out at the dead of the night in an Audi Wanderer W24. He was under house arrest and once it was revealed that Bose had escaped, there was a nationwide manhunt for him. He boarded a train from Gomo to Peshawar and from there he made his way to Germany. The entire nation was left completely surprised and stunned once Germany's Goebbels radio service announced that the most popular Indian leader had arrived in Berlin to seek Hitler's help to free India from British rule.
Tragedy struck when Japan unconditionally surrendered in August 1945. Bose dissolved the INA saying "The roads to Delhi are many. And Delhi still remains our goal." One of the most committed leaders to the cause of our independence never returned home. No one has any knowledge regarding his whereabouts.
We owe our freedom to this great soul who challenged the mighty British institutionally and was uncompromising about our independence.
Tibet
Sarat Chandra Das
Let us now know about a spy who had fallen in love with the land of his mission i.e Tibet and remained committed to the land for his entire life. Qualified as an engineer, he visited Tibet in the late nineteenth century on a secret mission. He ended up becoming a renowned Buddhist scholar upon his return and even authored a dictionary of thousand-pages on the Tibetan language.
One of his major achievements was becoming a Rai Bahadur, a title conferred to someone recognized as Companion of the Indian Empire. He had also won a medal from the Royal Geographic Society and is said to be the model for a character in a Rudyard Kipling novel.
Born in 1849 to a middle-class Bengali family in the Chittagong district of East Bengal, now Bangladesh, Sarat Chandra Das was trained in civil engineering from Presidency College, Calcutta. Being an intelligent and obedient student, he was loved by his British teachers. Such was his academic brilliance that, even before he had obtained his engineering degree, he was appointed as the headmaster of Bhutia Boarding School in Darjeeling.
He had two tenures in Tibet. Once was in 1879 and again in 1881. In 1879, he stayed there for four months and in 1881 he was there for fourteen months.  HIs "Narrative of a journey to Lhasa", first published in 1902 was based on the extensive notes he had taken during his second journey. 
Few people in modern India know about him though he had empowered a forbidden kingdom with his best efforts.
France
Dr. Bikas Chandra Sanyal
If you all have started feeling that contemporary Bengalis are basking in their past glory, then you are mistaken as now we'll highlight the achievements of an Indian educationist, director of the Fondation de la Maison de l'Inde, Cité International Universitaire de Paris in Paris. Before this, he was Special Advisor to the Director-General of UNESCO and served as its Adviser until 2014. He contributed immensely to the UNESCO International Institute for Educational Planning Paris for three long decades. Apart from that, he was also the Vice-Chairperson of UNESCO International Institute for Capacity Building in Africa.
Dr Bikas Chandra Sanyal is among the few Bengalis at par with legends Satyajit Ray and Soumitra Chatterjee to receive the Highest Civilian Honor of France i.e Légion d'honneur (from the French President). He is also the recipient of the Pravasi Bharatiya Samman (from the Indian President). Though he had stayed in France for long, presently he stays in Kolkata and has authored a large number of books, reports and monographs till date.
Due to his extraordinary academic achievements, he was admitted to the prestigious Presidency College with a scholarship and was allowed to stay in Ramkrishna Mission. The mission offered him free boarding and lodging in their Students' Home. It was in exchange for part-time work with the Home and regular service in the slum areas of North Calcutta. He was responsible for organizing and administering the Ramakrishna Mission Residential College, Narendrapur, West Bengal from 1960 to 1966. He received his PhD in Economics from Jadavpur University in 1965. Soon he joined Iowa State University, U.S.A. as a Postdoctoral Researcher.
The tenure at the UNESCO IIEP (International Institute for Education Planning), was a glorious one. Here he worked on the education systems of 77 countries and directed the largest Graduate Employment Survey in the world which was a record until 1995. He facilitated countries across all continents with completely different political systems, to implement their higher education strategies.
The list could have been longer. However, the initial aim was to let the world know about the Bengali achievers who made a difference in other countries. That is the primary reason to compare them with Royal Bengal Tigers.